-Painted Floors Can be a simple pattern, a beautiful border (above), or with Esher-like Patterns in Paint! (below left)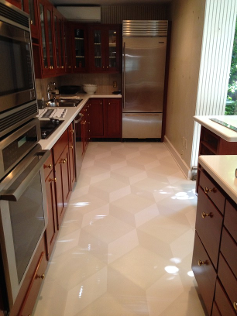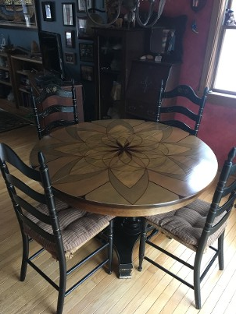 -Painted Furniture Latest Trend Changing a dated but quality antique into a Contemporary Treasure with Transparent Glazes and/or Subtle Geometric Patterns.
-Gorgeous Walls Funky or Sweet!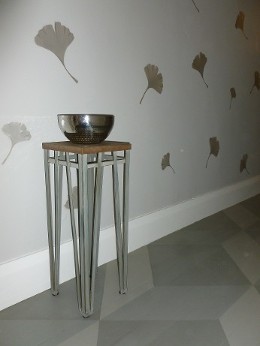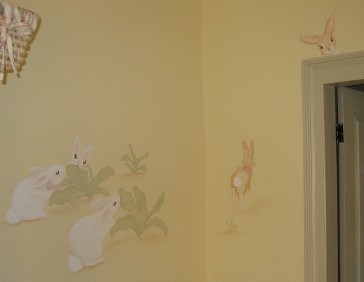 -Children's Murals Animals my specialty!
-Custom Stencils for Decorative borders or to cover your walls with a pattern. I combine airbrush and hand painted highlights to create original designs as quickly as possible for Reasonable Prices.
Bring Harmony of Color to Your Living Space
On-site Custom Color Tinting to insure color match with other decorative elements